PERSISTENCE TOUR 2020 - Dresden Show - mit: Gorilla Biscuits, STREET DOGS, H2O, Agnostic Front
Hermann-Mende-Straße 1
01099
Dresden
Event organiser: M.A.D. Tourbooking GmbH, Heidelberger Str. 65/66 , 12435 Berlin, Deutschland
Event info
Persistence Tour 2020! Every year - it rumbles in January enormous! When Europe's longest-running and most successful Indore Festival tour for Hardcore, Punk and what´s going on there, returns impressively. With some of the best names the world of Hardcore has to give as well some of the new wind the list of Bands who started or refreshed the carrier via the tour is after all the decade's kind of endless. It was the first tour concept tour and it is still running because of you , thank you.
Location
Eventwerk Dresden
Hermann-Mende-Straße 1
01099 Dresden
Germany
Plan route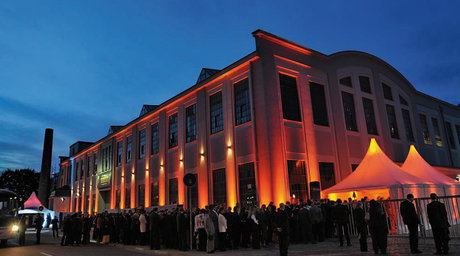 Industrieller Flair, modernste Veranstaltungstechnik und ein vielfältiges wie anspruchsvolles Event-Programm – das sind die drei Grundpfeiler des Eventwerks, der Nr.1 Location in Dresden für Veranstaltungen in besonderem Ambiente.

Das Eventwerk bietet für jeden Anlass genau den passenden Rahmen. Egal ob Konzert, Tagung, Feier oder Show – dank einer flexibel nutzbaren Veranstaltungsfläche von 3.000 m² und variablen Raumkonzepten für 150 bis 2.500 Gästen ist das Eventwerk immer die richtige Wahl. Was dem Veranstaltungsort eine weitere Besonderheit verleiht, ist sein unverwechselbarer Industriecharakter. Auch nach den aufwändigen Umbauarbeiten konnte der ursprüngliche Charme des ehemaligen Großschmiede- und Geschosspresswerks beibehalten werden und so darf man sich als Gast auf unvergessliche Highlights, glanzvolle Momente und beeindruckende Augenblicke freuen.

Im Eventwerk sollte man nicht nur als Dresdner unbedingt einmal eine der vielen erstklassigen Veranstaltungen erlebt haben. Überzeugen Sie sich selbst!